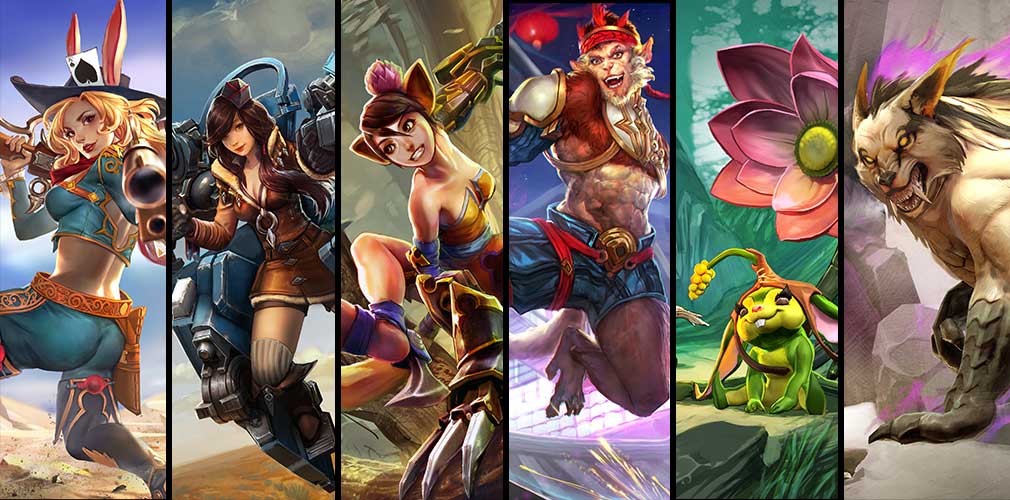 Each week six heroes are temporarily unlocked for play in Casual and Private games. If you enjoy playing these heroes and want to unlock them permanently, each hero in this week's rotation will be available at a 10% ICE discount. Try any of the heroes listed below before unlocking them with Glory or ICE!
---
GWEN (CARRY)
Gwen moves swiftly across the map, picking off enemies from a distance. She can shake off negative effects inflicted by her enemies, turning the tables in her favor. Gwen is best played in the lane where she can earn gold and gear up for big fights.
---
SKYE (CARRY)
Skye is a swift sniper able to dance at the edge of fights or dive deep into the enemy backline to kill key targets. Skye's unique strafing attacks change the complexion of fights, and her ability to chase down and catch opponents is unparalleled. Start Skye in the lane, mow down minions and build weapon or crystal depending on your playstyle.
---
KOSHKA (JUNGLER)
Koshka is an in-your-face assassin adept at getting the kill and then getting out. She should focus on assassinating weak targets and locking down the most lethal enemy. She is extremely fast at clearing jungle camps, making her an ideal jungler. Confident players will even invade the enemy-side jungle for fun and profit.
---
OZO (JUNGLER)
A carnival monkey never lets silly things like danger and fear keep him from a great time. Ozo runs straight into chaotic fights, bounces off heads and delivers big time area-of-effect damage with his razor-sharp ring. Build some defense items to keep Ozo in combat, and look for combinations of nearby enemies to maximize Ozo's damage.
---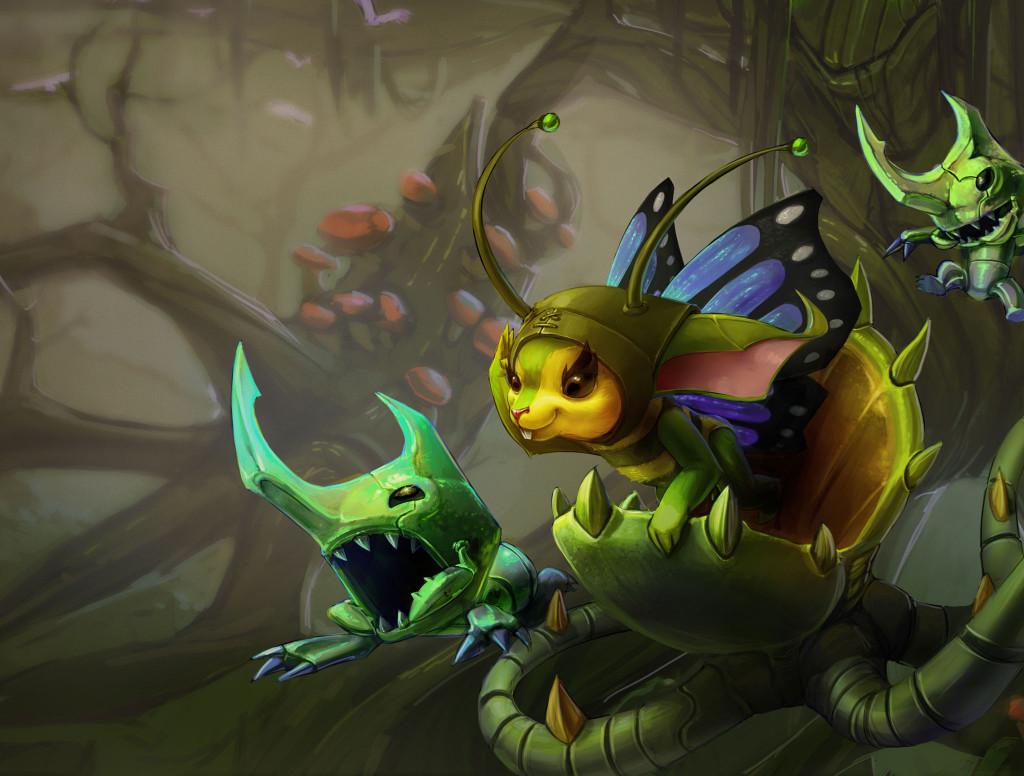 PETAL (JUNGLER)
Petal commands a flock of Bramblethorn Pets known as "munions" that she uses to swarm her enemies from long range. She excels at long, sustained fights where damage from her small army really adds up. She can even single-handedly take out important objectives such as the Gold & Minion Mines.
---
FORTRESS (CAPTAIN)
This Halcyon Well guardian is a snarling, frightening sight in the jungle. He stalks prey, closes in with teammates, flanks targets and creates challenging, multi-front confrontations. Start Fortress in the jungle, stay near your allies and bite and claw your way to kills.
---
ABOUT THE FREE HERO ROTATION
The free hero rotation unlocks six heroes each week to play as long and as much as you want in the Casual queue. It's an opportunity to test drive heroes before using ICE or Glory to unlock them.
The free rotation changes every Tuesday and heroes in the rotation usually won't return for a few weeks or months afterward, so unlocking heroes is always worthwhile. The free rotation does not apply to Ranked play to ensure players are already very familiar with the heroes they play in that try-hard environment with skill tiers at stake.
---
Jump into the Fold now with this group of great heroes!