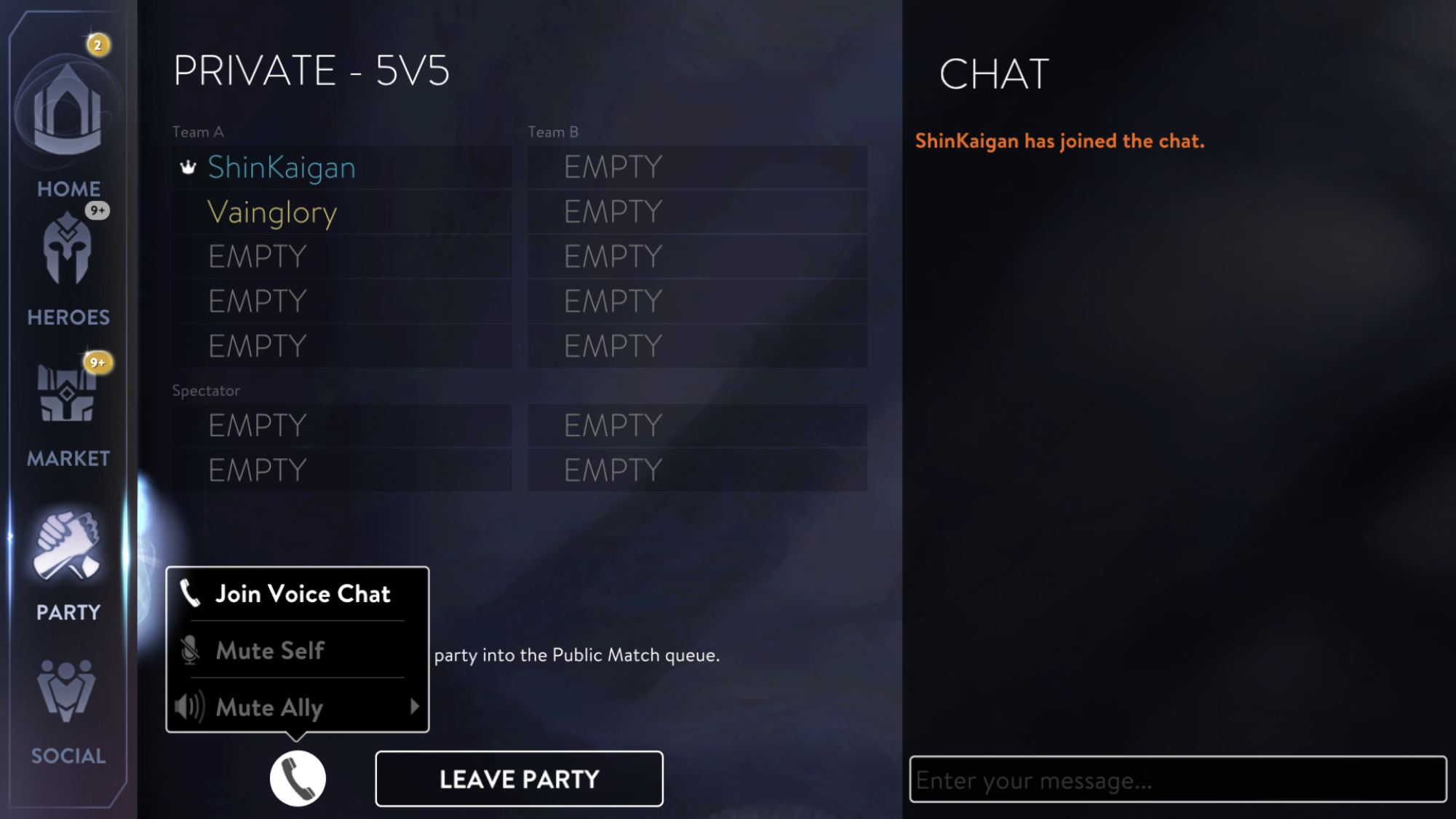 Sometimes, you need more than in-game pings to help communicate the things you need to tell your teammates the most. That's why soon, you will have the ability to chat with teammates directly in game. Vainglory's in-game voice chat will be available for everyone starting in Update 3.4 with the launch of summer.
In-game voice chat will be available to a smaller group of players in 3.3, as we polish and finalize this feature for wide release. Voice chat will be available to pre-made parties of any size with at least one supporter during Early Access. Party leaders can identify supporters with the Golden Supporter Badge in the invite section of the party screen.
HELP SHAPE THE FUTURE OF VOICE CHAT
Giving Early Access to our supporters will allow us to evaluate voice chat's infrastructure and UI, before it's rolled out globally. This is a new feature that the team hustled to make a reality and while we're excited about its potential game-changing benefits, we want to address any pain points before it's delivered to the masses.
We're counting on your feedback, positive or negative, to really shape this new feature that could truly take in-game communications to the next level. With your help, we can perfect voice chat together and make sure it's in tip-top shape for a kick-ass Summer season launch for everyone to enjoy.